Specializing in Manufacturing of Pre-Engineered Industrial Grade Plastic
Tetrachem Seal Co. specializes in manufacturing of pre-engineered industrial grade plastic using state of the art CNC equipment as well as professionally trained personnel. We offer compression molding of PTFE bar and tube stock for machining purposes.
Tetrachem Seal Co.'s machining capabilities include:
Six Manual Lathes w/ turning capabilities 1/2″ to 30″
One Manual Mill with 9″ x 42″ table
One Horizontal Saw up to 13″ diameter
One 28 ton Manual Clicker Press
One 300 ton Hydraulic Press (PTFE molding of 1″ OD bar stock to 16″ OD tube)
Eight CNC Lathes 1/2″ to 30″ diameter
One CNC Matching Center with 16″ x 36″ table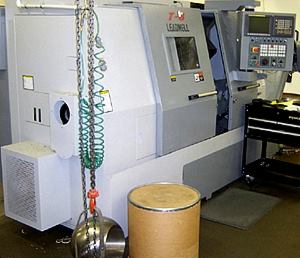 Interested in learning more about our products or services?